HCA Supports Texas Night Sky Festival In Dripping Springs
The HCA supported the 2017 Texas Night Sky Festival in Dripping Springs on March 18, 2017. This account is provided by HCA member Jack Petersen.
This is a well-attended event offering solar viewing and a star party to many hundreds of guests, while focusing attention on the importance of preserving dark, night skies in the Hill Country. John Watson coordinated our club support and brought 2 solar scopes for public viewing. Rusty and Sunshine Camp and Jack Petersen were also there with solar scopes during the afternoon that also served as night scopes for the star party. In the evening, Dan Posey joined us for the star party. He brought a crowd-pleasing video display that was able to showcase several objects to large crowds at the same time. Rusty, Sunshine, John and Jack entertained guests the old-fashioned way: one at a time! The lines for our scopes were always long.
In the afternoon, we were set up far from the main building on the field that was used later for the star party. That way, we did not have to move our scopes as evening approached. We still had about 30 solar viewers in the afternoon.
After the sun set we were surprised (overwhelmed?) by hundreds of guests who were released to the field at the same time. We all had to wait until dark and the guests really wanted to get started. A few volunteer astronomers from San Antonio (SAAA) and Austin (AAS) joined us on the field at dusk, so there were a total of perhaps 8 scopes to entertain about 400 guests. It was a busy night, even with partly cloudy skies. We all talked non-stop for 3 hours until everybody left around 10:30 PM. It was too busy for me to take photos at night.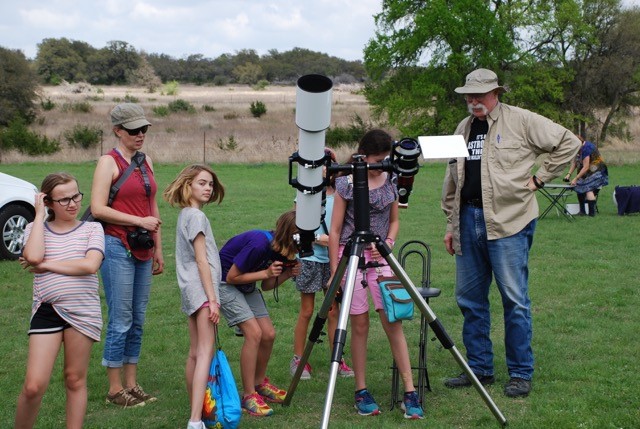 John Watson showing the sun at the Texas Night Sky Festival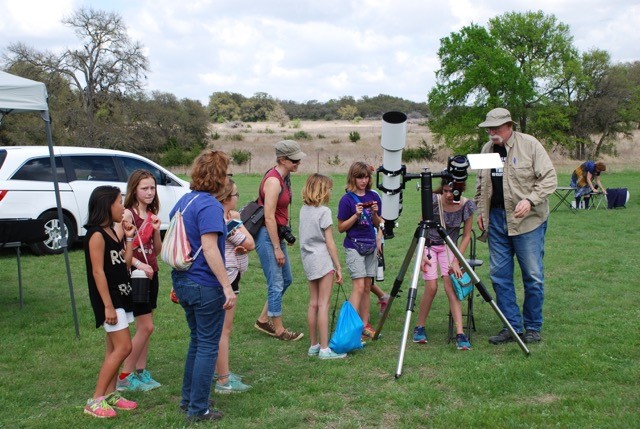 Girl Scouts at the TNSF, March 2017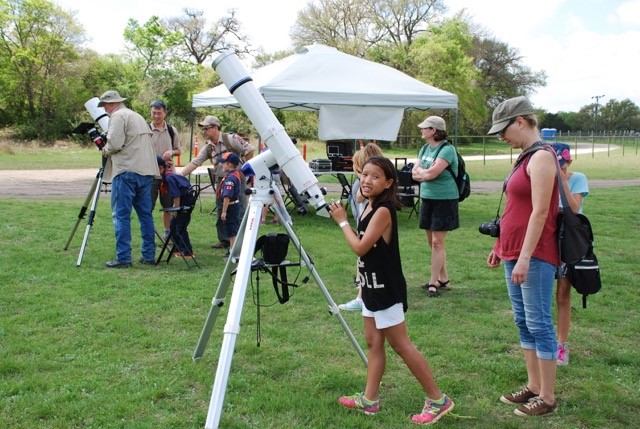 Girl Scouts and Cub Scouts at TNSF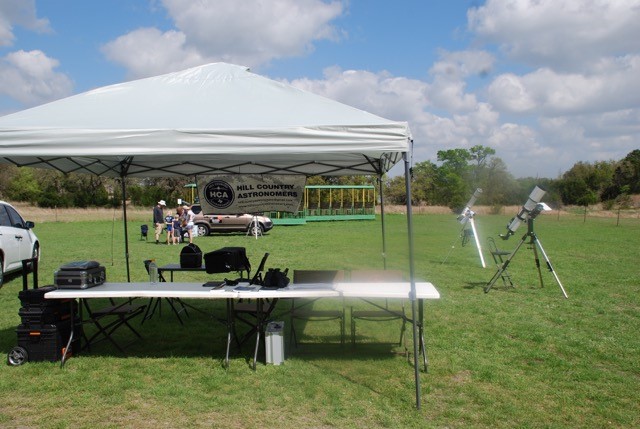 The HCA Pavillion at TNSF 2017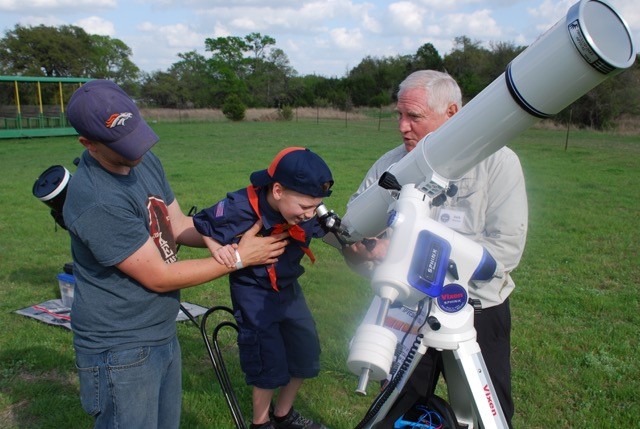 Jack Petersen showing the sun at TNSF 2017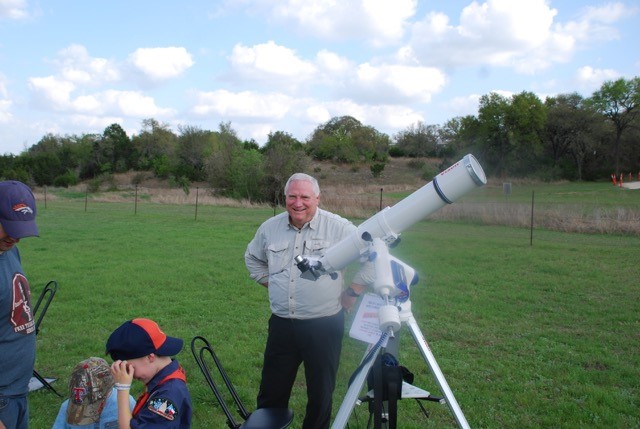 Jack Petersen at TNSF 2017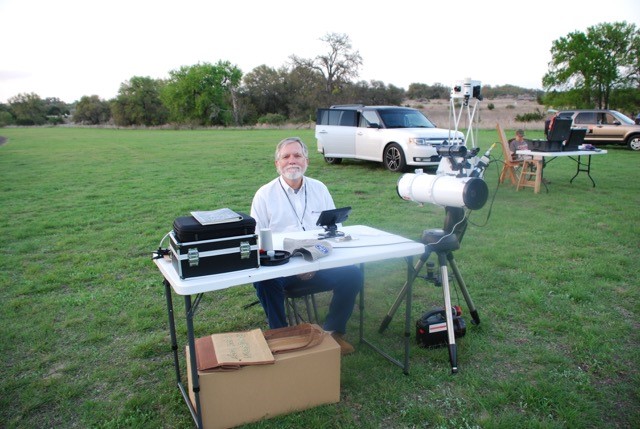 Dan Posey set up for the TNSF star party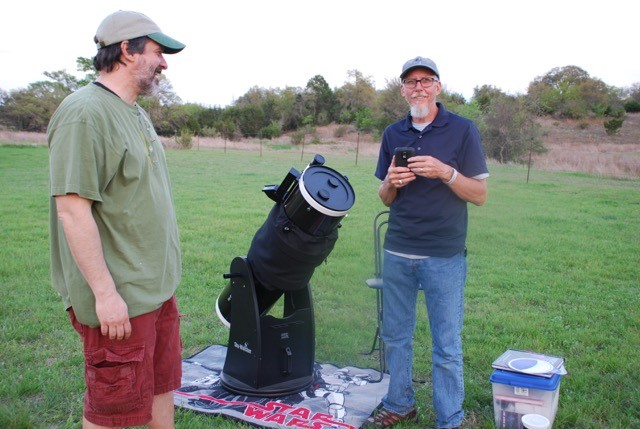 Rusty Camp set up for the TNSF star party